Challenge
As an emerging brand in the personal care category, Bare Hands came to Highlight to test the efficacy and brand positioning of its natural nail & footcare products. The team wanted to better understand how consumers interacted with their products and how to best position new innovations for their upcoming product launch.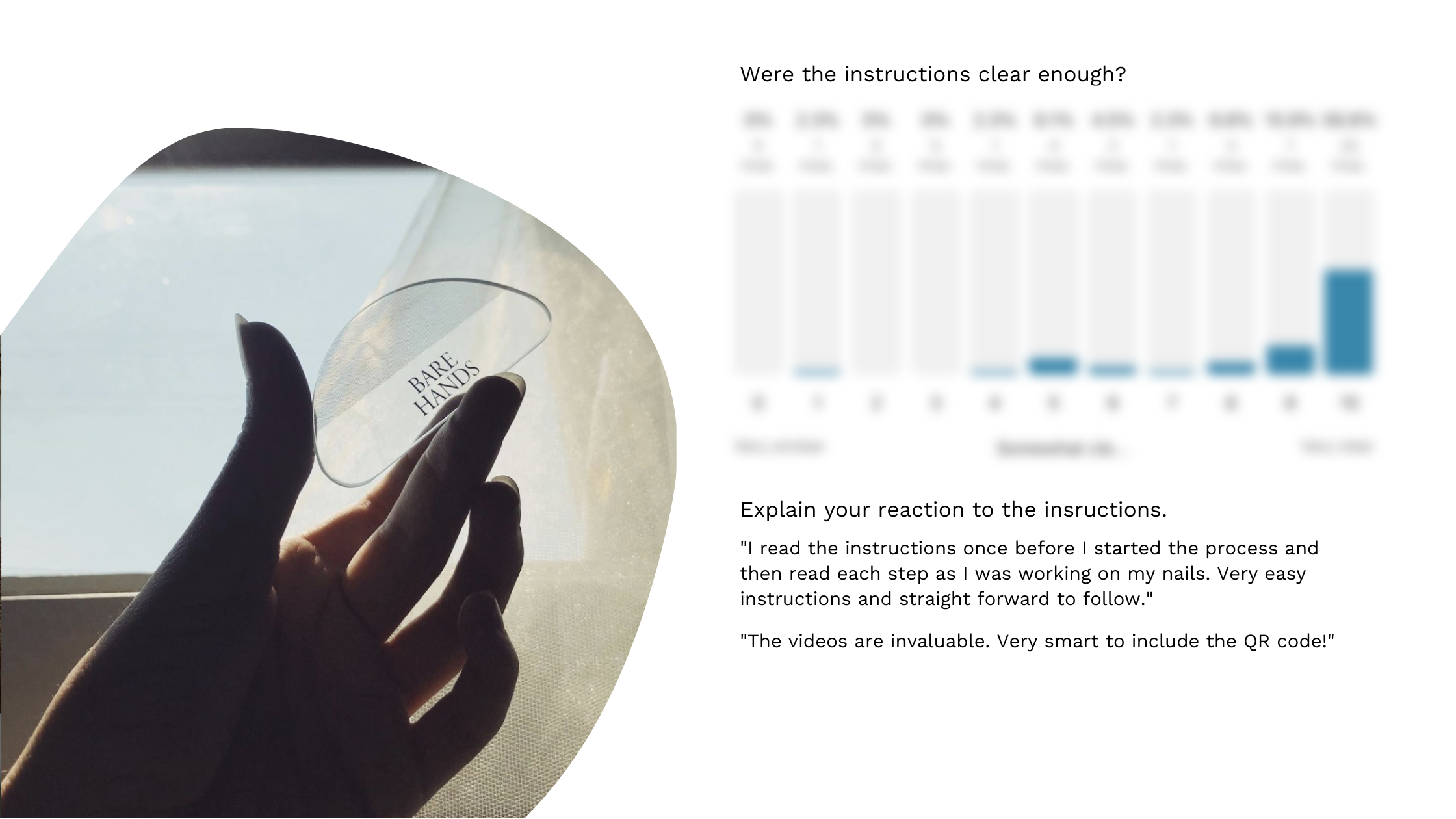 Solution
We packed and shipped 2 SKUs of Bare Hands' early stage product, to users of at-home nail care for agile in-home testing in a matter of days.

Result
In less than 10 days, the Bare Hands team received comprehensive feedback on both products from our Highlighters. Bare Hands could then refine its packaging and product formula to cater to their target audience.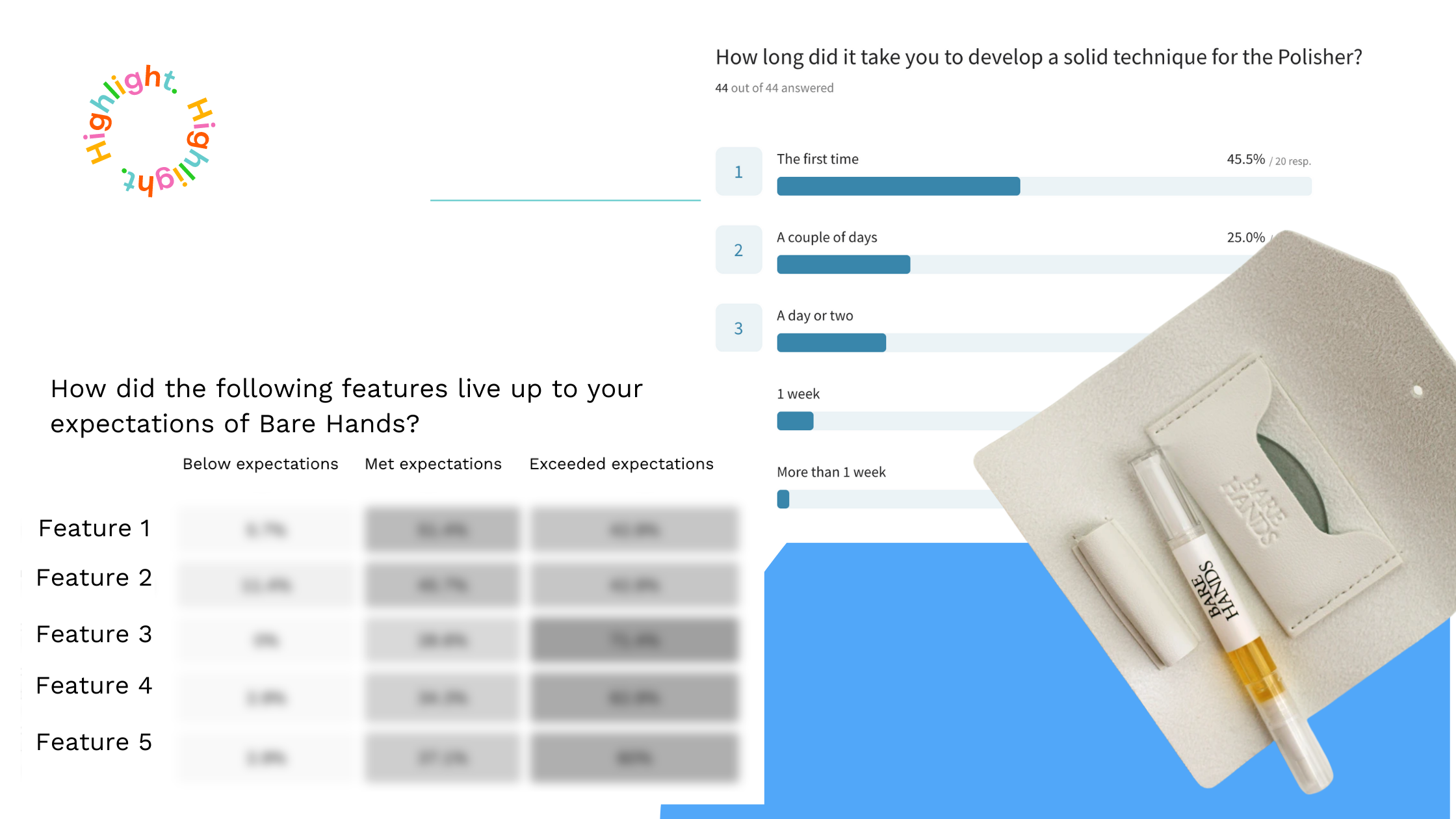 What we delivered:
Instant access to a live dashboard of results coming in on day 1

Understanding of key drivers of interest in the Bare Hands products and messages that resonated most

Robust verbatims describing impressions of Bare Hands' brand story and packaging

Qualitative consumer perception around the right taglines, product benefits and packaging that will appeal to better-for-you makeup users.