The Highlight Platform
We streamline everything from recruit to data set, including all the logistics of getting your product to your target customers, whether they are cat-owning millennials or women over 50 in California with oily skin looking for retinol.
1. Create an account and start a project

Add research details and tell us whom you'd like to get feedback from.

2. Ship your product to Highlight's warehouse

We can handle everything – even frozen or refrigerated items – and can re-pack however you'd like.

3. Enter the questions you'd like to get answered

Our platform supports surveys, photos, and videos.

4. Let the platform match you

Sit back as you're matched with pre-screened target consumers, your products are shipped to them, and their Highlight apps are loaded with your questions.

5. Log in to see your data come in live

Highlight has unmatched completion rates (90%!), in record time.
Highlight handles it all
If you have a physical product, chances are, Highlight can test it.
You might be surprised that our platform can even handle:
Food & Beverage
We've successfully tested hundreds of products in the food and beverage realm. We even have cold chain capabilities for frozen and refrigerated products.
Beauty & Personal Care
Our audiences span all skin, hair, nail, you-name-it types; to capture both point-in-time and longitudinal feedback.
Kids & Pet
Built-in 'who do you shop for' targeting ensures we can effectively reach the other kids, babies, and pets in the home.
Supplements
If you have a supplement you need testing on, our community can provide the data you need.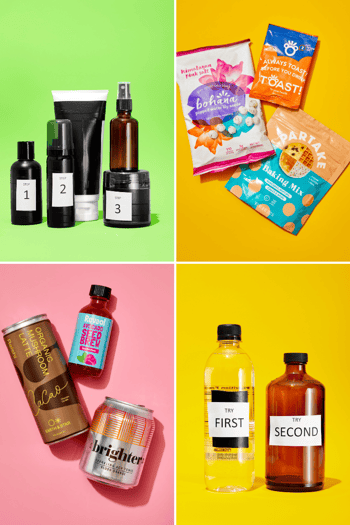 20 words
the avg. open-ended response length
We've improved hundreds of products for teams of 1 to 1000+
Let's get to work on yours