Trusted by teams of 1 to 1000+
Targeting capabilities at scale
Our proprietary database and community offer virtually unlimited targeting abilities and scale.
We offer:
Gen Pop, census-balanced, nationally representative sample

Custom panel/community builds

On-demand advanced targeting and custom recruits for niche audiences

(we source <1% incidence consumers!)

Verified purchaser recruits

Robust consumer profiling

Typing tool overlays and segmentation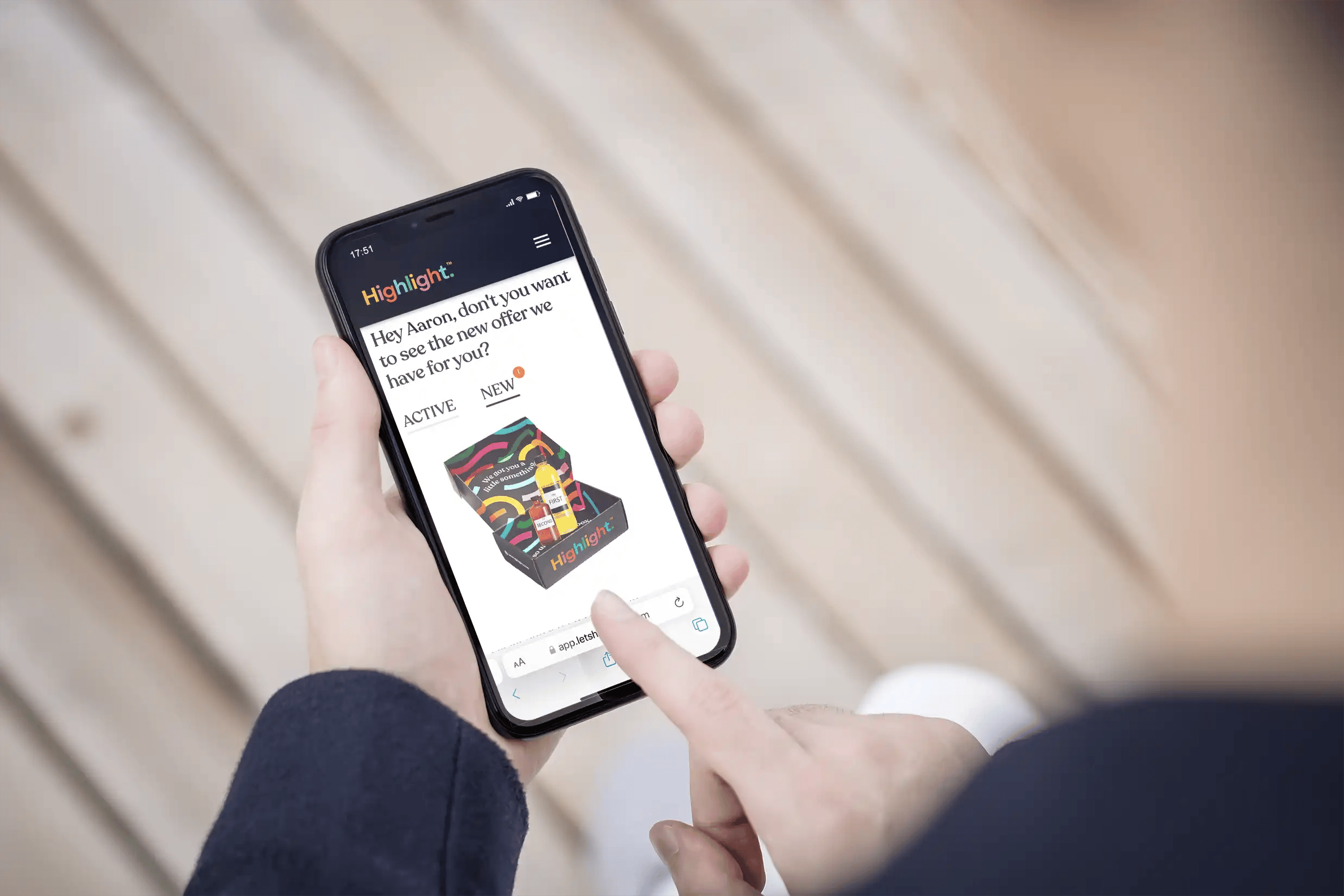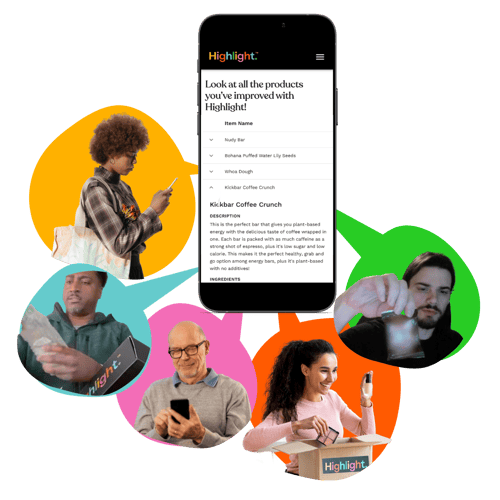 Engaged community
Our approach to community size and growth prioritizes quality over quantity, so you feel confident in the feedback provided.
50% acceptance rate into the Highlight community for quality control
99.5% sign up for their next box for recontact-ability
90% survey completion rates
20-word average open-ended response counts



Insights In Action
Messaging Refinement and Website Optimization for Explorer Cold Brew
Challenge
As an emerging brand in the beverage category, Explorer Cold Brew came to Highlight to test
the positioning of its single-serve cold brew. The team wanted to better understand a consumer's purchasing journey on their website and gauge interest for potential new product innovations.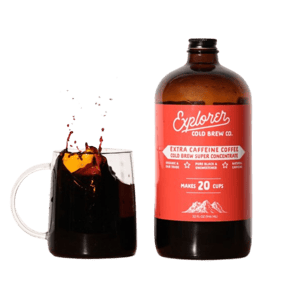 Solution
We packed and shipped 4 SKUs of Explorer's product to better-for-you coffee drinkers in the general population, balancing demographics such as age, region, and gender.

✅ 324 product samples sent nationwide

✅ 28 custom survey questions answered

✅ 4 days from product receipt until initial data
Result
In less than 10 days, the Explorer Cold Brew team received comprehensive feedback on
both products from our Highlighters. They could then refine their messaging and online
purchasing experience to cater to their target audience.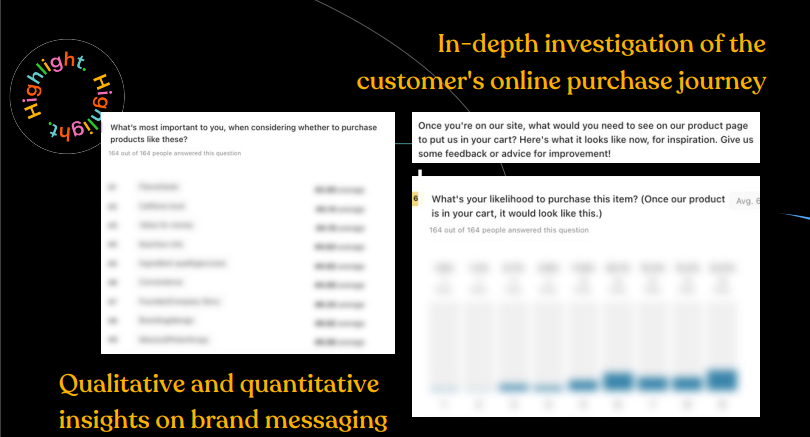 Get a personalized demo
Choose faster innovation today.
See why brands like Nestlé, Estée Lauder, Colgate, and more trust Highlight with their physical product testing needs.