Ideate with confidence using consumer feedback with Highlight's Concept Testing Platform.
Quickly iterate on your product concept ideas with Highlight's agile product testing platform.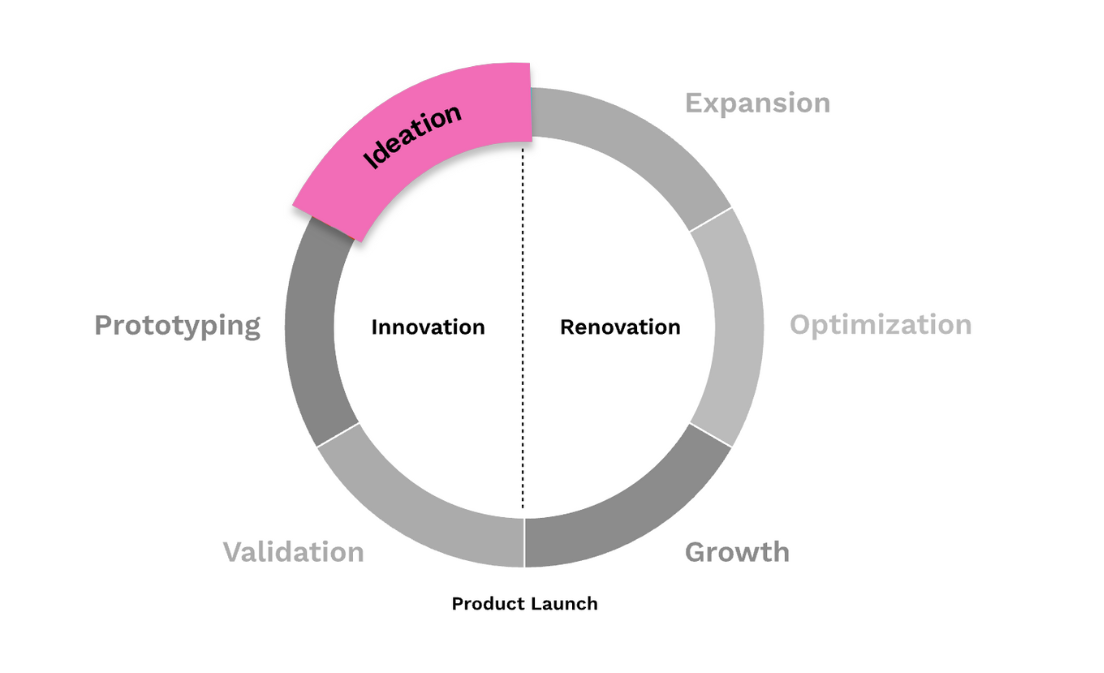 Trusted by teams of 1 to 1000+
Kickstart the NPD lifecycle with clarity and confidence.
Concept testing is the first most important step in launching a successful product. By testing your ideas early and often, you can ensure that the product or service you're launching will meet the needs and desires of your customers. Thorough concept testing throughout the innovation process enables agile decision making and vetted product positioning.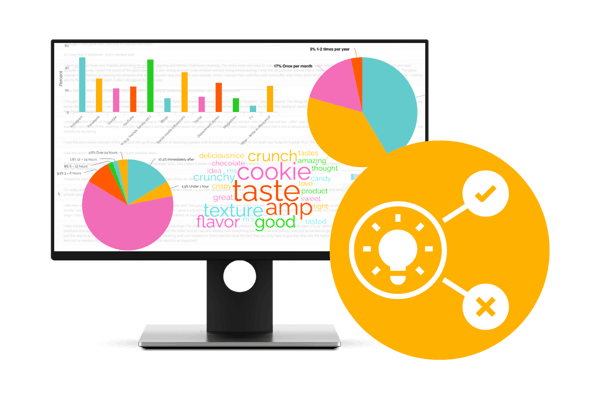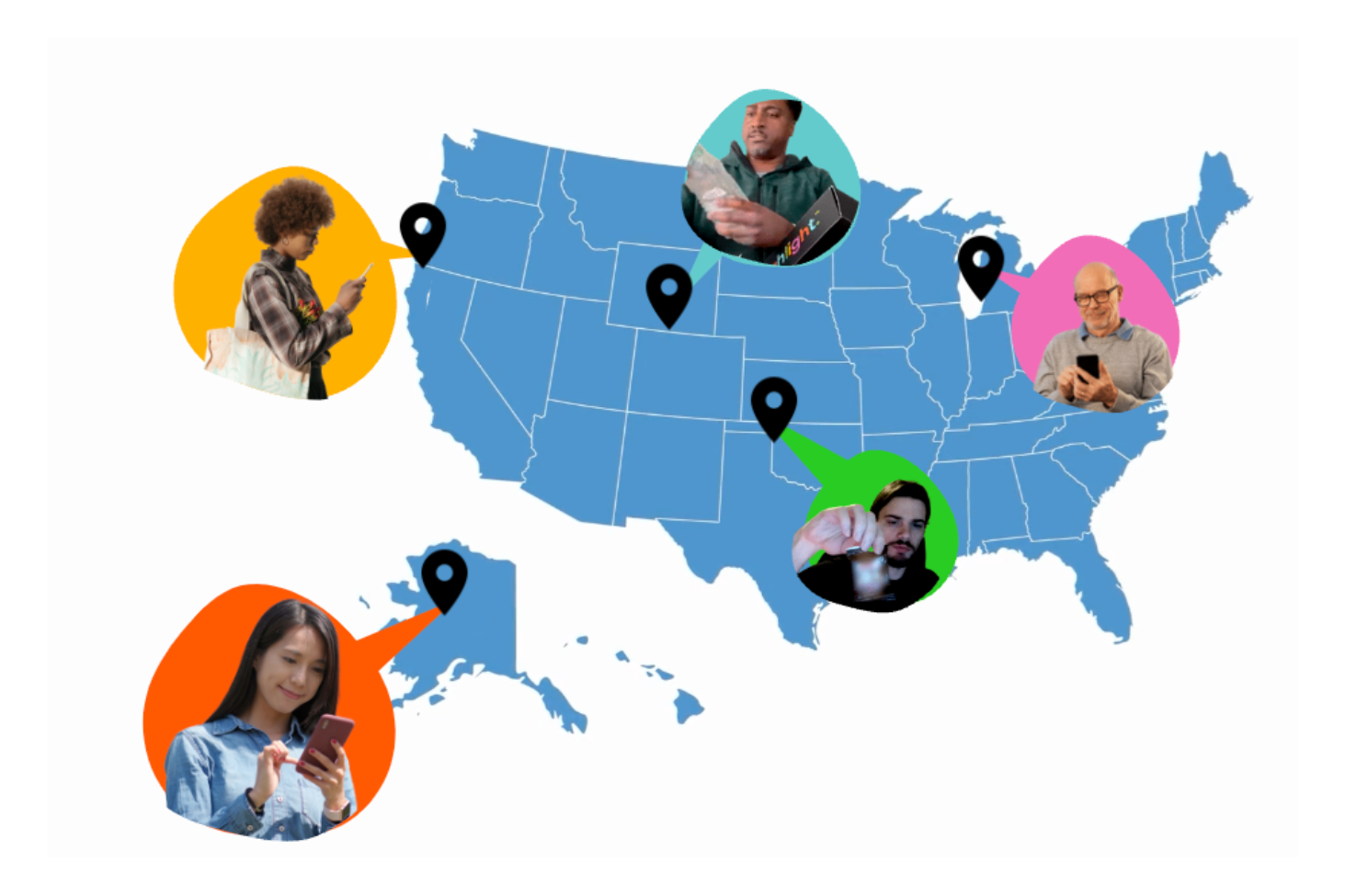 Actionable insights, fast.
Highlight's product testing platform gathers actionable insights about your product ideas with engaged consumers in a fraction of the time. Concept testing with the Highlight platform means you can:
Quickly iterate on your product ideas with less than 1 week to insights.
Get feedback from your target consumer with advanced targeting and profiling capabilities.
Dive deep with our quantitative and qualitative capabilities, giving you the right mix of foundational and tactical insights to steer your next stage of development.
Insights In Action
Concept Testing for Country Luau
Instant access to a live dashboard of results coming in on day 1 and an understanding of key product benefits and resonance with target consumers within 48 hours.
Challenge
The Country Luau team came to us in the pre-production phase of a product in the canned cocktail category. The team wanted to gather consumer insights on branding, pricing, and flavor, as well as appeal to younger country music fans in the southern regions of the United States.
Solution
Highlight reached 120 consumers in the Highlight community who matched the Country Luau target demo. Highlighters provided feedback on four concepts via survey, in just two days.

✅ 120 survey responses collected

✅ 4 concepts tested

✅ 2 Days of fielding
Result
In less than 48 hours, the Country Luau team had robust quantitative and qualitative data on the product concept - which flavors and packaging were most appealing and how likely a consumer would be to purchase the beverages.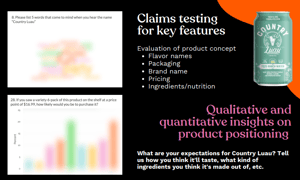 Get a personalized demo
Choose faster innovation today.
See why brands like Nestlé, Estée Lauder, Colgate, and more trust Highlight with their physical product testing needs.