Challenge
Good Pharma came to us as an emerging brand in the coffee & tea category, wanting to conduct a longitudinal efficacy study, where target consumers with specific needs would consume daily functional beverages catered to their needs. They wanted to understand habit adoption, overall usage, and efficacy of their new line.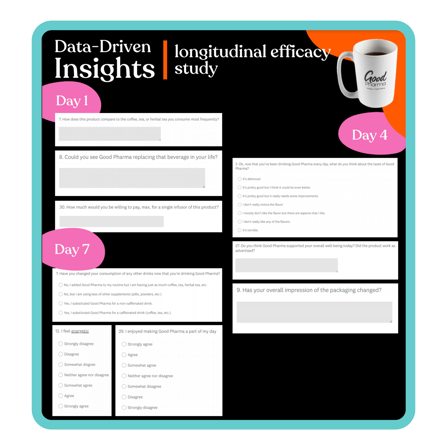 Solution
We packed and shipped week-long supplies and instructions of 7 SKUs to 7 distinct consumer segments with stated needs in each functional space.

Result
In less than 10 days, the Good Pharma team had the usage, efficacy, and messaging data across a variety of target consumer segments, to optimize product and packaging prior to nationwide launch.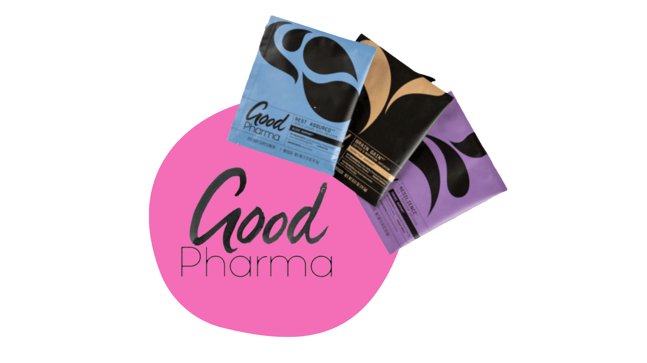 What we delivered:
Instant access to a live dashboard of results coming in on day 1

Understanding of habit adoption and where in the process consumers dropped off

Ongoing perceptions of efficacy and effect across different SKUs


Follow up video interviews for deeper understanding of consumer feedback