Fiona Co Chan is the founder and CEO of Youthforia, a beauty company that revolutionized the way we think about makeup. Youthforia was founded on the idea that makeup should be an extension of skincare — made with high-quality, sustainable ingredients; good for your skin; and inclusive for all.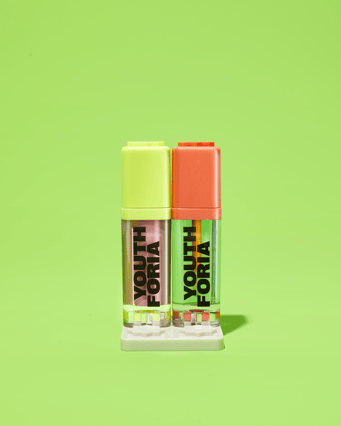 Tell me about the company and how you got started. Why does the world need Youthforia?
I didn't come into the beauty industry with beauty experience. I started this business right when the pandemic hit. Prior to this, I was working in tech selling software to data centers, and then I was in Asia. I got stuck there during COVID and it really was that first week of the pandemic that I realized that, for me, makeup is all about going out and seeing your friends. I think it was just the first week that in a very long time, I didn't put makeup on. And then I made that connection that every time I meet with my friends, I always inevitably fall asleep in my makeup. So I really wanted to create makeup that you can sleep in.
I'm not encouraging people to sleep in their makeup. What I'm trying to do is just make makeup so good for your skin where, if you fall asleep in it, if you weren't not in it, you know, you didn't have to worry. When I was younger, like definitely in my college years, I was always sleeping in my makeup, always staying up late, studying or being out and I was always someone who couldn't wear a lot of other brands of makeup. So, I really just wanted something that my sensitive skin could handle, something that was really fun, something really colorful, and I really, I don't know, I just really wanted to create all these, like world's first things, like just a completely innovative spin on an existing category.
What was your first product and how did it come about?
So we launched with our color changing blush oil. We went viral with that. When we launched, the idea behind that product was, I just wanted to make a universally flattering blush. I kept thinking "What would work?" You know, I remember all these universally flattering shades always look terrible on me, and I was like, "What would work?". One day, it just kind of hit me, like if we made a color changing blush, it would work. So, you know, tested a ton of different formulas, not all of them looked great. But the one that did work, I remember testing it on my husband just because I wasn't able to interact with anyone during COVID and it was a completely different color on him than it was on me. I was like, oh my God, this is kind of cool. And then I remember sleeping in the formula that night, just cause I was like, this is how I use makeup.
I'm always sleeping in my makeup. Like I want to know that it's safe for my skin, and next morning I woke up with just really, really bright skin. Just really, really nice skin and hydrated skin, and I thought, "Wow, this could really stand alone as its own skincare product." So the next night, I had my husband sleep in it too. We tested it for about two months where we really slept in the product, and now it's a big part of our testing process. I just really liked this idea that your makeup can make your skin better. It was always weird to me that we accepted that makeup has to be bad for your skin, and then you get caught up in the cycle of covering your blemishes and that's the way it's clogging your pores and making your skin worse. So I wanted, you know, just makeup that was fun, that, you know, helped your skin, and when you wore it, you didn't have to worry about the ingredients. [It also] had nice textures, always looked good, always fun to use, and was inclusive at the formulation level.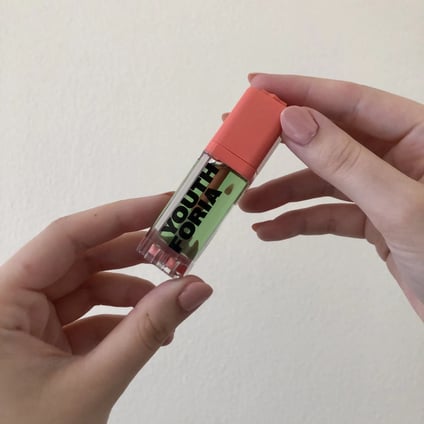 Is there anything else that was really, really important to you or really unimportant to you when you were developing products that you think is worth noting?
Oh, I really like using good texturing ingredients. I always think about will this product work for, you know, the teenage girl who might be struggling with acne prone skin as well as the 75 year old woman who's got different skin concerns. You know, making sure that we work for all skin types. Sometimes your skin changes depending on the situation or the weather. Maybe just making sure that it works, you know, in dry weather, humid weather, dry skin, or at least getting combo skin. So I always think about how all of our products work in every different scenario, and that goes back to just being inclusive at the formulation level.
Why did you start product testing with Highlight?
I mean, with Highlight it's great to get feedback from just like a wider range of people all across the US. Different geographies, different climates, different ages, and…when we looked the blush, I knew it was like a really cool product, but, you know, it's different when you put it out in the field.
I think I remember the first time we did Highlight, it was right when the product and the brand launched. I just remember, cause it was like, this is complete random sampling. It's not like an influencer, who we're interacting with. This was completely random, and I remember just seeing the feedback and being kind of shocked because you never really know. But when you can do something that's very, very random and get feedback in that way, that's really validating.
Is there anything that you would want other emerging brands to know about the importance of product testing and about the importance of testing products?
I think it's great feedback just to know what people think, even about your packaging, your formula, and how it compares to things that they're using. We did a very, very crazy concept. Like, there weren't any products that were like that. Within our first month of launch, that's when we did our first test. You never really know—like you have a gut feeling as a person who creates things—but seeing all the surveys and what people were writing about…that was super, super cool. You can see everyone's age ranges, and that, you know, helps me understand that, okay, actually these products work for a wide variety of people. Super important.
What was the best part of your Highlight experience?
I think it was like when we saw the data points…I mean, we recently did one where we had people test their products by sleeping in it for 22 days. I mean, I've done it myself, but when you see it and you really put it in the field…I was like, oh my God. I remember when I was talking to you guys, they just told me, "These are really high scores". You know the intention of the products, but it's different when you see it with raw data.
When you are pitching your company to potential investors, how does the Highlight data play into that?
I think it's just good to validate. You know, it's good to do. Third party testing just validates…that people understand. It validates that people understand what you're trying to do, and they're seeing the effectiveness. It's something that's so unique for us because we're making skincare and makeup hybrids. This is a category that doesn't really exist. Showing that makeup is improving skin, and you know, people are seeing the benefits as they're testing it over a long period of time. That's super important.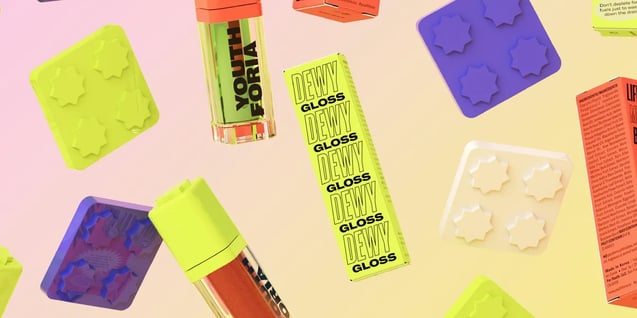 You are the face of Youthforia on several internet platforms. What has that been like for you as a way to not only interact with the wider community of Youthforia users, but about how you're getting your message out to the world?
I like just being authentic about the journey. It's just interesting. Like, I share a lot on social [media]…when I was building up, I never saw founders and what they were going through when they were building these brands that I really like. So it's, it's just fun to get that feedback and you know, answer questions. I don't know. It's a very different way of interacting, but it's super fun…Sometimes it's just jokes in the comments. It's actually…it's pretty fun. It's also cool to like, you know, just hear how people are using products or what questions they have and seriously, sometimes it's just jokes. And I love that. Cause it's just fun.
I understand you just launched your newest product. Can you tell me a little bit more about how that came about?
We launched the Pregame Setting Spray to go with our Pregame Primer, which we launched earlier this year. Pregame primer has been an amazing, second hero product for us to follow up the blush, and the point of the setting spray is really, you know, as a sister product to the primer. The primary works as this protective layer between your skin and your makeup, and then the setting spray acts as almost a protective film to seal in all of your makeup. So that pollution can't really stick onto your makeup. I started this brand when I was living in Asia and I was really struggling a lot with the pollution, and so I learned, just from being there and from the people out there, that they have a makeup routine that's very oriented around just dealing with pollution and keeping your skin healthy…so the philosophy of keeping your skin healthy with your makeup routine was something I took from Asia. It's funny because, you know, it's a pink setting spray. We made a green blush, and it all works really well with the color wheel. What I mean by that is our green blush reacts your skin's pH and then it starts changing to the perfect shade of pink. But the reason why it's green is it neutralizes some of that pink to give you like a really good, blush shade. The opposite is true for the setting spray—it's pink because sometimes when you're really tired, your skin can take on a green tint. So, that pink adds like a liveliness or vibrancy to the skin.
I always just kind of go with my gut when I select products and when I think something's really cool. I'm like, "Okay, we're going to go with it." I like making things that are different. So, it's always solving some problem I have…or a skin concern, and I like going about product development in that way.
---
Interested in Fiona's story and want to learn more about how product testing can support your latest innovation?