Keeping up with the fast pace of our world can be challenging especially in the world of Sales, where the emphasis frequently centers on numbers, quotas, and pipelines. Yes, company effectiveness hinges on finding potential prospects and expanding the company's reach, but in our pursuit of success, it's easy to forget the one essential element that should be at the heart of all we do: The Human Connection.
Enter the "Humans First" culture, an approach that's been gaining traction in the world of Business Development and Partnerships, one that places relationships and research at the forefront of our efforts. This approach doesn't view prospects as mere data points, but rather as unique individuals with distinct needs, preferences, and experiences.
My name is Rachel Callino: I am a licensed Speech-Language Pathologist who decided to transition into the world of sales when I joined Highlight over a year ago. This may seem like a major leap, but Highlight's mission of building better products for people and the planet is centered on the importance of the consumer's perspective in order to create and launch innovative products that are setup for success.
My motivation stems from my strong passion for communication and forging personal connections. I am driven to give people–customers, consumers, and colleagues–a voice and drive impact via understanding and empathy.
Today I will highlight (pun intended) a few concepts that have been core to my success in this energizing career pivot:
Setting a Strong Foundation with Authenticity & Curiosity

The Art of Meaningful Research

There's Magic in Partnership

Highlight's Consumer Community, Highlighters

Ability to Be Agile Together & Create Longitudinal Relationships
Setting a Strong Foundation with Authenticity & Curiosity
My goal is to set the foundation for great relationships, be the first welcoming hand a prospect may "virtually" shake, and set the groundwork for a successful, long-lasting partnership with customers and prospects.
When reaching out to others, authenticity is my guiding star. People have an innate ability to sense when you're genuinely interested and when you're just going through the motions. Authenticity is the bridge to establishing a meaningful connection. Be real, be yourself, and beautiful partnerships and connections will flourish.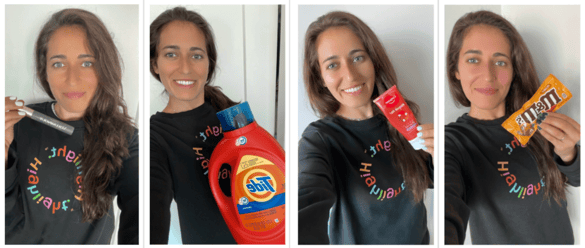 The Art of Meaningful Research
Leveraging Personalization: Gone are the days of a generic, one-size-fits-all approach. In a "Humans First" approach, we harness the power of personalized communication. We want to understand a prospect's daily role, pain points and challenges to then tailor our approach to demonstrate empathy, genuinity and most importantly provide a powerful and impactful solution.
Identifying Mutual Values: In any relationship, whether personal or professional, shared values are a cornerstone. It's essential to take the time to uncover common values and objectives that align a prospect's goals with a company's mission. Highlight's unwavering mission is to build better products for people and the planet. When we can unite with like-minded partners who share our mission, we can amplify our positive impact and work collaboratively towards a more sustainable future for all.
There's Magic in Partnership
Listening with Intent: Truly understanding prospects means actively listening to their needs, concerns, and feedback. Prioritizing open and genuine conversations and building trust is 100% worth the investment. For example, prospects are more likely to choose a company who actively listens to their needs and concerns, provides tailored solutions, and establishes a strong foundation of trust. In one of my favorite articles, Entrepreneur's Active Listening As A Corporate Development Tool, four (4) rules to active listening are mentioned such as focus the intent of your interaction on understanding their perspective and message before requiring them to understand yours, enter the interaction without judgment, pay attention and show you're listening with body language, and be silent as silence empowers more openness and trust. Another article that inspires me is Forbes, Business Tools: The Art Of Listening where they state the importance of "leaning into the person and trying to understand, build trust and empathize before developing solutions and recommendations."
Providing Value Beyond the Sale: In a "Humans First" culture, we go beyond just closing deals. We become a resource, a problem solver, and a partner. By offering value, whether through insightful content or thoughtful advice, we show our commitment to their success, even before they commit to ours.
Becoming A Thought Partner: By prioritizing the well-being, needs and experiences of employees and customers, Highlight demonstrates its commitment to creating a positive, empathetic and inclusive environment. This fosters a culture of innovation and collaboration, between both Highlight and its customer(s). Highlight can be a full, white-glove service, OR a more do it yourself, customizable approach allowing for diverse input, insights and ideas. Highlight's turnkey logistics allow for flexibility, key results, and seamless coordination to ensure a hassle-free and accurate in-home physical product testing experience.
When we genuinely listen to and understand our stakeholders, we can better anticipate their desires and address their pain points. This proactive, customer-centric approach to problem-solving and innovation helps Highlight become a trusted thought partner or leader in the market research industry. Highlight is an organization that genuinely cares about the well-being and success of the people it serves.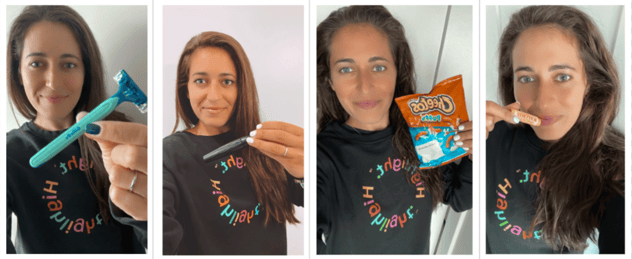 Highlight's Commitment: Our Consumer Community of "Highlighters"
Building trust in personal outreach and human connections mirrors the commitment to building a strong, robust consumer community. It's crucial to establish trust through authenticity, thoughtfulness, and personalization which is how Highlight has built such a powerful community of consumers called "Highlighters." Highlight's committed consumer community engages naturally leading to over 90% completion rates as they believe in Highlight's mission and most importantly helping brands build better products. This approach not only makes in-home product/usage testing (iHUTS) more fluid and seamless, but also ensures that the feedback and insights gathered are more representative, robust, and authentic.
Ability to Be Agile Together & Create Longitudinal Relationships
It's not about quick wins or transactions; it's about forming thought partnerships, being agile together, and creating an enduring bond based on trust. A human-first culture is the foundation that makes in-home product testing more than just a service; it becomes a collaborative, community-building endeavor where authentic connections naturally flourish and robust and natural feedback streams in as a result.
In conclusion…
The "Humans First" approach is a powerful reminder that success in business, including Sales, hinges on the quality of our connections with people. It's a philosophy that has the potential to transform not only the way we conduct business, but also how we relate to one another on a personal level. By embracing authenticity, curiosity, meaningful research, and a commitment to partnership, we can forge relationships that go beyond mere transactions, forming bonds built on trust and understanding.
I encourage you to share your own experiences, insights, and thoughts! How has human connection impacted your professional journey? What are your key strategies for building strong and lasting relationships? Let me know your thoughts!
Lets connect!