Challenge
Ocean Spray came to us in October 2020 for support in launching its newest brand, Atoka. As the first brand to emerge from its Lighthouse Incubator and Ocean Spray's first foray into the D2C market, Ocean Spray needed to know which brand and marketing elements best resonated with Atoka's target audience of functional tea drinkers.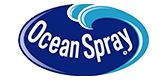 Solution
We packed and shipped the new Ocean Spray products to a curated segment of our community for agile in-home testing in just two days.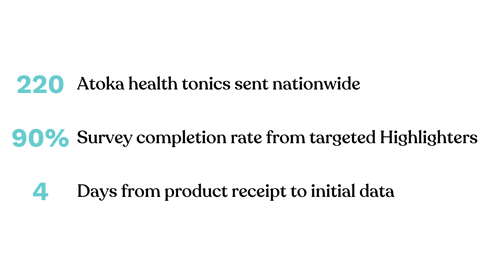 Result
In less than two weeks, Ocean Spray had its answers - and was ready to refine their marketing and messaging strategy.
What we delivered:
Understanding of key motivators and barriers to trial

Prioritization of taglines most reflective of the product experience and lead benefits

Uncovered unanticipated gap between consumers' initial taste expectations and actual experience, with recommendations on how to overcome

Qualitative depth via honest, unbiased open-ended product feedback