Dear Highlight community,
We started this company just under three years ago with the belief that physical product intelligence is essential to success in today's hyper-competitive market. But physical product companies face many challenges to understanding customer needs and collecting critical feedback to create exceptional, enduring products. We've felt the pain firsthand — spending far too many hours recruiting specific audiences, combing through fraudulent panelist lists, programming and reprogramming surveys, ensuring the assembly and delivery of shipments, and manually managing this clunky process from end-to end. There had to be a better way.
That's why we created Highlight, the first and only physical product testing platform that delivers the product data you need on impossibly fast timelines. We've streamlined the entire product testing experience from start to finish so physical product teams can make confident data-driven decisions and build better products.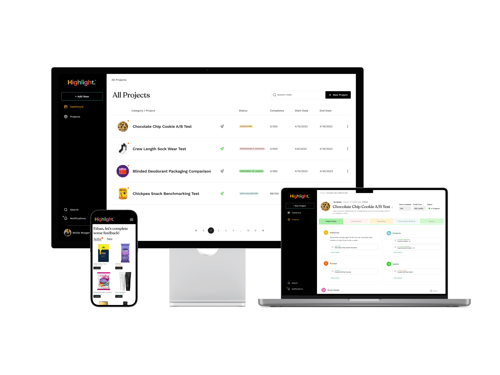 Hundreds of brands, thousands of products
Highlight has now helped hundreds of brands — including Nestlé, Estée Lauder, P&G, Target, Sakara, and Hanes — test thousands of products. Here are just a handful of examples of how companies have used Highlight to get their products into the hands of consumers for honest feedback at scale:
VERB Energy proved their caffeinated bar superiority to win more retail shelf space.
Georgia Pacific ran large scale testing of entire paper goods categories for faster benchmark data.
Cabinet Health gathered product and packaging data to ensure the success of a massive retail rollout.
Youthforia tested beauty products for consumer claims ahead of a Shark Tank pitch.
We'd like to express our sincere gratitude to the design partners and early customers who have been with us since the beginning. Their invaluable feedback has been key to shaping Highlight into the platform it is today and building a product roadmap that will continue to improve physical product testing.
An all-new Highlight platform and $18M in new funding
Earlier this year, we announced the all-new Highlight platform. We rebuilt the entire Highlight experience from the ground up with enhanced speed and visibility, added automations, guidance, and more. Visualizations of project tasks now keep researchers and respondents aligned, and users can watch their data come to life in real time.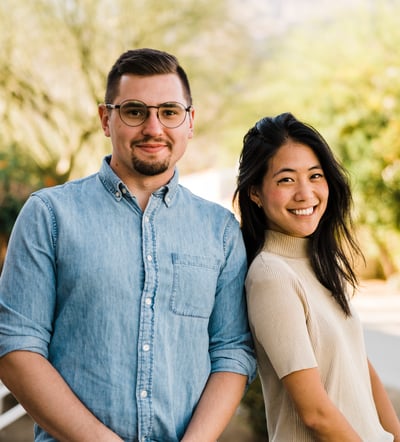 Alongside this product development, we've cultivated an incredible community of Highlighters and an ambitious team that's living our Humans First values. We've more than tripled our business from 2021 to 2022, and we aren't stopping there.
Today, we're excited to share that we've raised $18 million in Series A funding, led by Acre Venture Partners and HearstLab, with participation from Ingeborg Investments and GS Futures, and 10+ powerhouse angels including Jag Bath (former CEO of Favor, which sold to HEB) and Ryan Nece (managing director of Next Legacy Ventures). This brings our total raised to date to over $30 million, a testament to the hard work of our team towards our mission of revolutionizing product intelligence in order to build better products.
This new funding will allow us to:
Accelerate our product roadmap + expand our reach.
As our customers test more products, Highlight becomes a system of record for their owned and benchmarked product data. We're focused on building tools that capitalize on that data. With the addition of templates and wizards, expert-led testing best practices across verticals, and a truly DIY experience, we'll continue to make critical product data more powerful and accessible to teams of all sizes.
Raise the bar for the Highlighter community experience.
We pride ourselves on the strength and engagement of our community of Highlighters, who are passionate about giving feedback to ensure brands can build better products.
We're working to expand this community and enhance their user experience to ensure it's even more seamless and engaging.
We began expanding our team this year and continue to seek passionate individuals who share our vision for building better products. We're hiring! Check out our Careers page for open roles.
Want to learn more about Highlight? Book a demo of our research platform or apply to join the Highlighter community as a product tester.
Here's to the next chapter of Highlight — the best is yet to come!
Dana and Ethan