Agile Message Optimization for Biena Chickpea Snacks

Challenge
This brand came to us as an emerging player in the snack category, wanting to understand:
Name resonance and mission statement refinement

New message optimization and fit with product

Channel optimization for product discovery and trial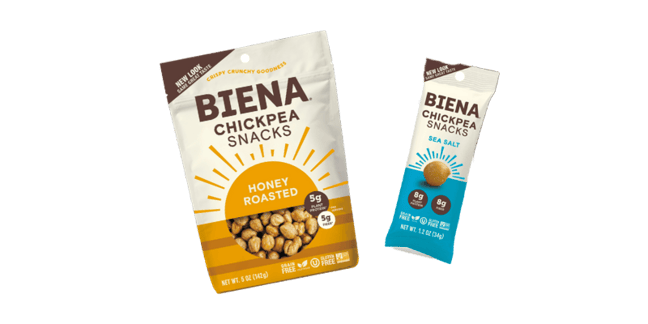 Solution
We packed and shipped two flavors of this early stage product, to the better for you segment of our community for agile in-home testing in just 5 days.

Result
In less than 10 days, the Biena team started to see data come in around what was working and not in their messaging, so they could prioritize the mission statement elements and product benefits that matter most, using real-time consumer reactions and iterative messaging co-creation.
What we delivered:
Instant access to a live dashboard of results coming in on day 1
Understanding of key drivers of interest and messages that resonated most

Prioritization of snacking occasions and product fit within existing snack routine

Qualitative consumer perception around the right balance of flavors, ingredients, and nutrition that were most expected and appealing for this snack


The best channels for product discovery and trial

Curious how we can drive the same results for you?
Reach out for a demo or find more info on our processes here!