*Note: If you are looking to apply to become a part of the Highlight community please follow this link here! Applications via this form will not be accepted.
---
Take your company's product testing and innovation to the next level with our agile platform.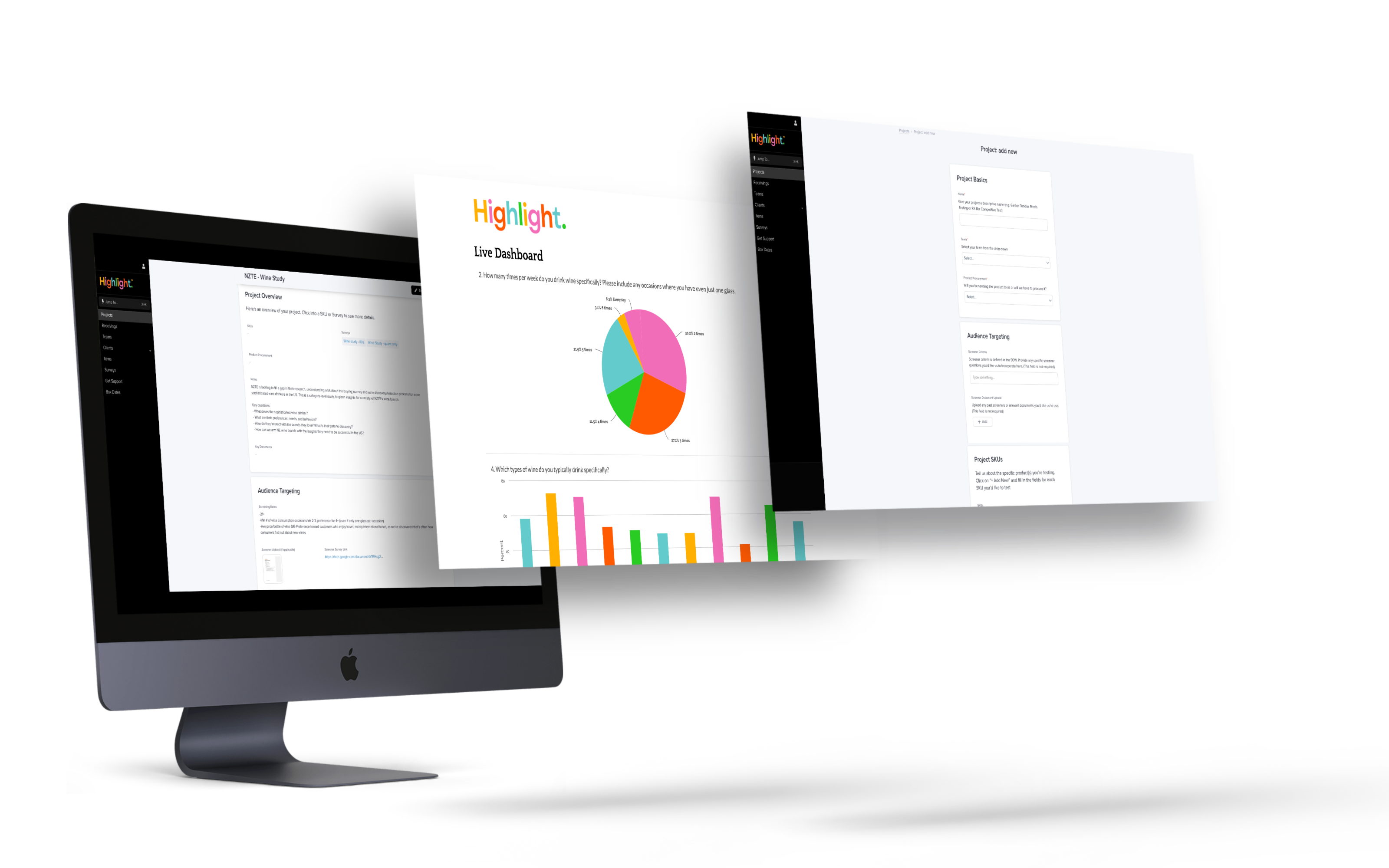 Here's the quick overview
90% Completion Rates
Tap our vetted community of pre-screened, well-profiled consumers who are motivated by our mission of better products for all.
<1 Week to Data
2-day shipping (send us products on a Monday,consumers have it by Wednesday!). Instant access to a live dashboard of data streaming into your portal.
All in One Platform
We take care of all logistics. We can ship virtually any product, at any stage, in any category.
TESTIMONIALS
What our clients say
"The Highlight platform was a dream to work with from end to end on our project, handling everything from procuring product to detailed reporting with speed, thoroughness and impeccable communication along the way. Their fresh approach to home testing meant we received high-quality responses in a short period and had the ability to track the results live in our user-friendly Dashboard. The data and insights we've received so far have been invaluable to our work and we look forward to continuing our relationship with Highlight."
"When I reflect on our experience with Highlight, a few words come to mind — speed, quality, and thoroughness. Compared to some previous home use tests, Highlight took on the heavy lifting of the logistics and shipping so that we could focus our attention on the learning and insights. The process allowed us to trial and speak directly with our target market, perfect our messaging and brand tagline, and ultimately ensure that we kept our consumer at the center of all communication. It was a great checkpoint in the creative process"